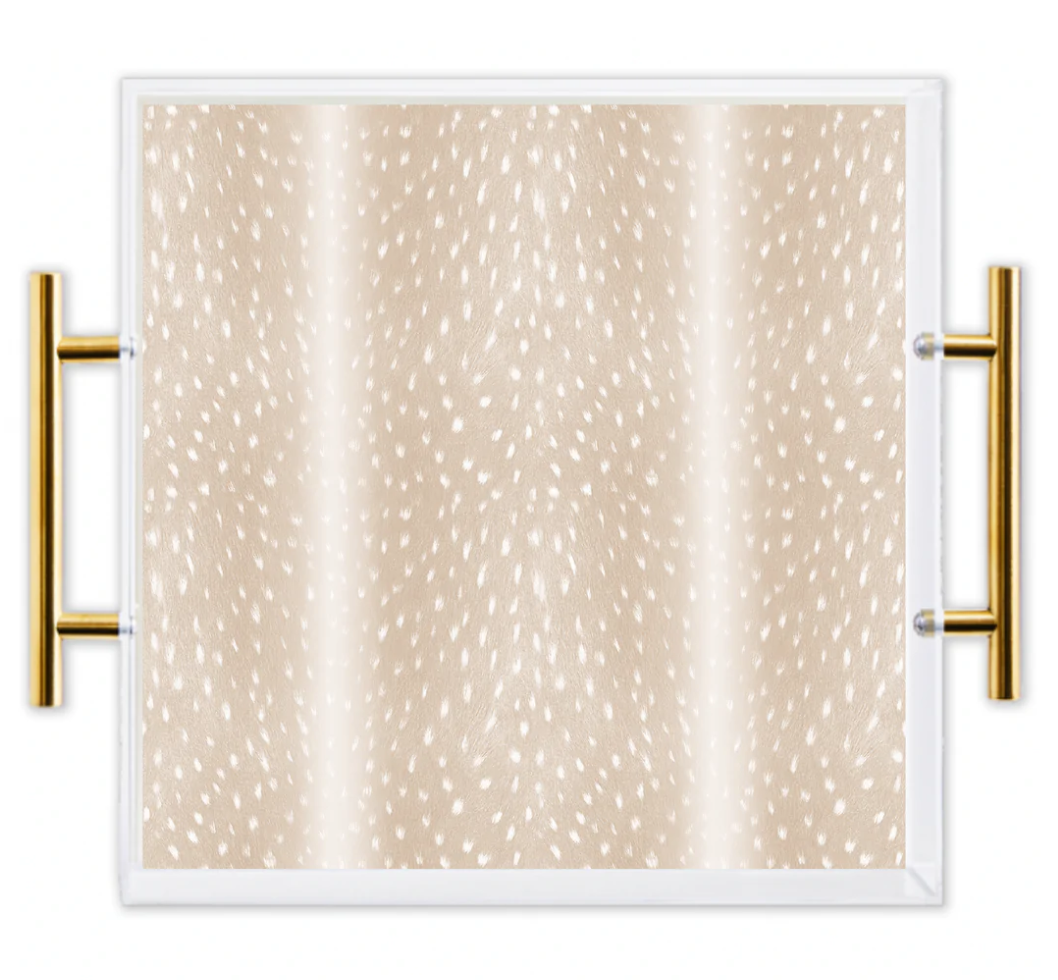 Animal print but make it neutral! We LOVE how pretty and light the Fawn tray is!  It pairs well with our colorful designs, but also looks gorgeous on its own.  
Size: (Tray Itself): 11'' L x 11'' W x 2'' H (Including Handles): 11'' L x 13.5'' W x 2'' H 
Made of acrylic 
Handmade with love in Dallas, Texas
Use a soft damp cloth to clean and keep inside.